The Intangible Aspect Of Home
John Mellencamp sings a song about small town America. In the song one of the verses he sings: "No, I cannot forget where it is that I come from, I cannot forget the people who love me. Yeah, I can be myself here in this small town and people let me be just what I want to be."
John may be singing about small town America, but I think even more he's singing about home. Home is that special place that is as much a feeling in your heart as it is a physical place. That feeling of home is the intangible aspect of buying a house.
As a professional Realtor, I can help you find a home that matches your stated criteria. I can help you determine value. I can even help you find a neighborhood that matches your lifestyle preferences. Only you, the Buyer can say whether it feels like home. That sense of home comes from your life experiences. The places you lived and come from. The memories you've made in those places. That's what puts home in your heart. Home to me is Vermont. It is a hay field, a waterfall, a sugar house, a trout stream, town meeting day, church socials, country fairs, skiing, love.
My objectives in helping people find their home is to make sure this is the right place for them, that they'll be happy with their decision and that and they get good value. One of the most important questions I ask a Buyer is "does this feel like home?". Most times, I almost don't even have to ask the question. You can see it in their eyes and hear it in their voice. Or maybe another line from John's song applies; "Another boring romantic, that's me".
Take a listen Small Town, close your eyes and think about your home. Good memories to follow.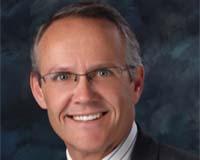 Author:
Brian Gabree
Phone:
904-234-4755
Dated:
February 16th 2016
Views:
3,170
About Brian: ...