Insulated Concrete Form Home Solid As A Rock
There are common elements in every homeowners search for the perfect home, topping the list is safety and security. Is the neighborhood safe? What is the crime rate? The Jacksonville Sheriff's Office (http://www.coj.net/departments/sheriffs-office/crime-statistics.aspx) is a great resource to answer these questions.
But what about the safety of the home itself, the physical structure? Most buyers have home inspections prior to purchasing a home to assess the condition of the home. There are some Buyers looking for the best construction to ensure both safety and years of relatively maintenance free living. One of the best residential construction techniques that meets this criteria is insulated Concrete Form (ICF).
ICF is reinforced concrete poured between two layers of insulating foam. These type homes are significantly stronger than a regular stick built home. They can usually with stand winds of up to 200 MPH. There are several other significant benefits to ICF such as comfort, energy efficiency and reduced maintenance.

In Jacksonville there are a handful of homes that have been built utilizing Insulated Concrete Form. The home at 11075 E. River Creek Road is such a home. This home is solid as a rock, highly energy efficient and durable. If you're looking for the strongest, the safest home in Jacksonville, this property should be on your short list. Call me at 904-234-4755 if you'd like to arrange a time to see this magnificent property.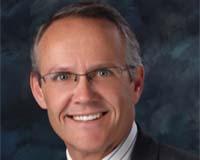 Author:
Brian Gabree
Phone:
904-234-4755
Dated:
February 5th 2016
Views:
1,114
About Brian: ...