An Authentic Florida Life
"Mother, mother ocean, I have heard you call. Wanted to sail upon your waters since I was three feet tall. You've seen it all, you've seen it all" So go the lyrics of Jimmy Buffett's song - A Pirate Looks at Forty. There were days while living in St. Augustine, I'd back my truck up to the intracoastal waterway, cast a line in the water and listen to Jimmy Buffett. For me, this was a small slice of heaven on earth. I never wanted to be a pirate or even to sail a boat. But I've always been drawn to the water. I believe that call is in the soul of humanity. Most of us like being close to the ocean or a river. There is an innate element in us that makes the experience very ethereal.
I moved to Florida back in 1990. It has become my home. I've always said if I could ever afford to live on the water, I would. It's the authentic Florida life. While, my home is not directly on the water, I'm close enough where I can enjoy the experience. Surrounding my home are a variety of waterways that produce and sustain life. On any given day, you can see eagles, osprey, fisherman, crab traps, sailboats, divers, manatees and a host of other wondrous sights. I feel as though I'm being woven into the fabric of Florida and am an integral part of it's nature.
Are you the kind of person who is seeking that authentic Florida life? If so, I have the perfect home for you. The property at 484 Broward Road is such a place. This property is located on the Trout River approximately one half mile before it joins the St. Johns River. It's deep water with direct access to the ocean. This part of Jacksonville provides an authentic old Florida lifestyle. You'll see fisherman, tug boats, lions and bears (the zoo is a half mile away) and stunning sunrises and sunsets that will leave you in awe.
Call me today at 904-234-4755 if you'd like to arrange a time to see this slice of heaven on earth that could be yours.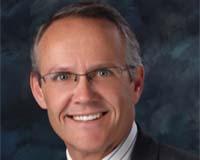 Author:
Brian Gabree
Phone:
904-234-4755
Dated:
February 9th 2016
Views:
2,531
About Brian: ...